The hot and cold cycle impact chamber simulates an instantaneous changing environment between high and low temperatures. Therefore, it is judged whether the parameters such as the reliability and stability of the production are acceptable. It will provide the company with the basis for quality and reliability of forecasting and improving products.
The hot and cold cycle impact box is used to detect the resistance of electronic, automotive, rubber, plastic, aerospace technology, military technology and communication equipment under repeated hot and cold changes.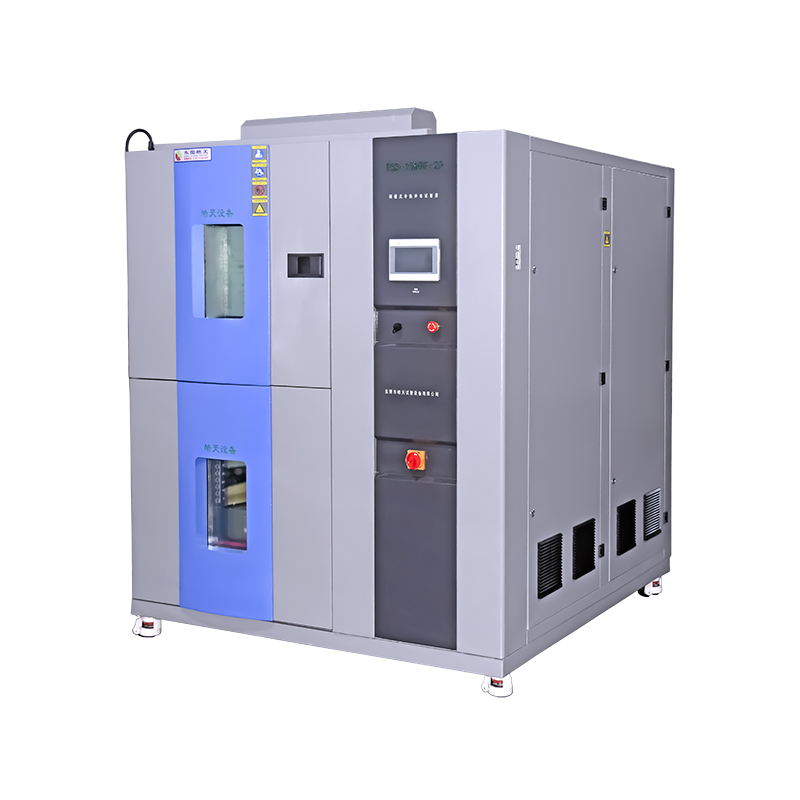 Thermal and thermal cycle impact chamber HT-TS-50 function module:
The equipment is divided into three parts: high temperature zone, low temperature zone and test zone. It adopts unique heat-dissipation structure and heat storage and cold storage effect. It is introduced into the test product by hot and cold airway switching mode to do the thermal shock test.
The original Japanese-made microcomputer large LCD (320*240dots) Chinese and English display control system.
The hot and cold cycle impact box has a high program memory capacity, and can be set to store 100 sets of programs. The Zui large cycle sets 9999 cycles, and each time the Zui is set to 999Hrs59Mins.
With RS-232C communication interface device, it can be connected with computer control/editing/recording and ten groups of dynamic links (TIMERSINGALRELAY), which is convenient to use. When performing the thermal shock condition, you can select the 2Zone or 3Zone function.
The hot and cold cycle impact box has a fully automatic, high-precision system, and any machine action is completely locked by P.L.C.
When the machine is faulty, it is equipped with automatic line and warning signal. When the input voltage is unstable, it has an emergency stop device.